Surface
Studies indicate that the type of implant surface can directly influence the outcome of the procedure. Silimed offers two surface
options for breast implants: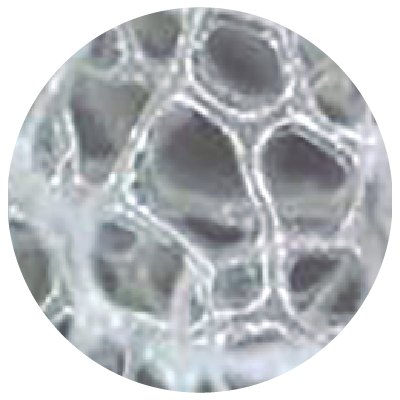 PURE POLYURETHANE
Low capsular contracture rate of 1% in 10 years.¹
The polyurethane adhesive resists rotation.²
Its velcro effect is effective in patients with ptosis.²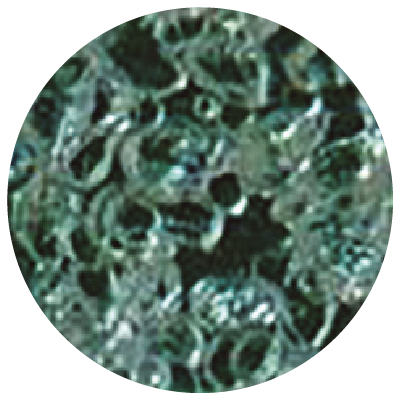 TRUE TEXTURE
Patented texture method with formation of open pores in the membrane without the use of negative printing, sugar or sodium chloride.
Low capsular contracture rate of 8% in 9 years³. Other manufacturers report rates of up to 17% in 10 years⁴ in clinical studies.⁵'⁶
Filling Gel
Soft enough to mimic the feel of natural breast tissue, and firm enough to maintain the shape of the implant. The implants of the BioDesign line have an HSC + gel that contours the body and maintains the natural appearance.
High performance cohesive gel.
Degree of penetration: 1
(The lower the measured grade, the higher the consistency of the gel)
Increase in the integration rate of the gel with the membrane.7
The highest elasticity index of the gel.7
Higher index of resistance to gel fracture.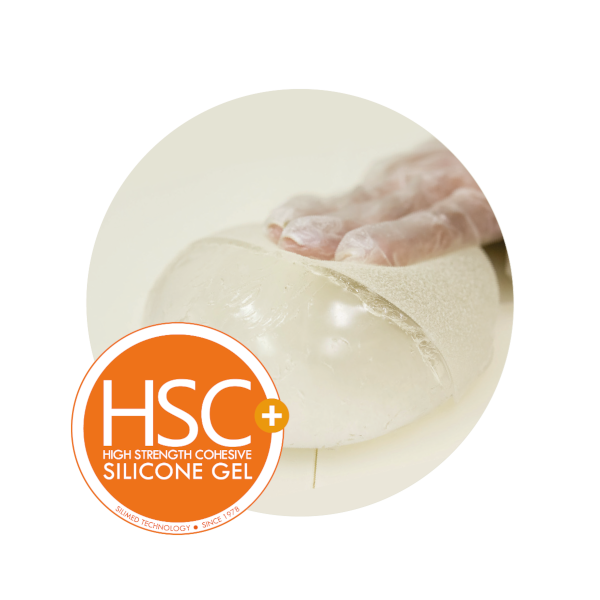 Forms
There are 5 types of implants with different profiles in the BioDesign line.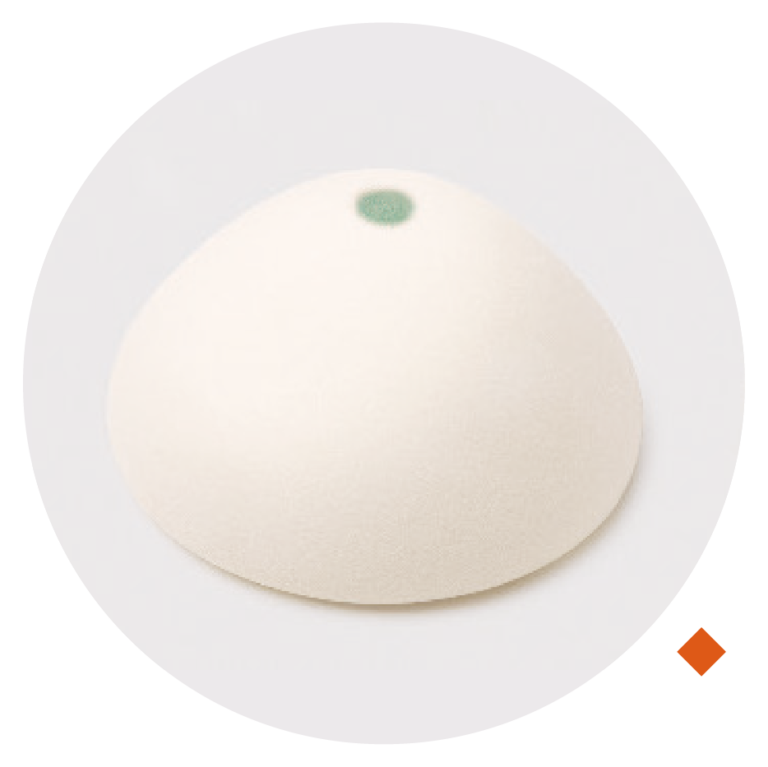 ADVANCE
Round base and conical profile
Super projection
For high necks and firm breasts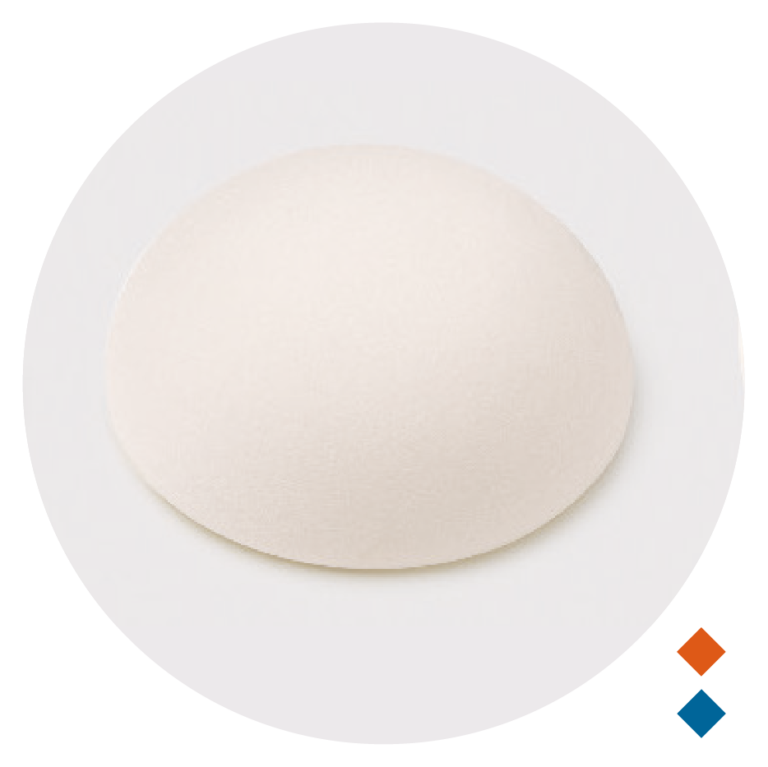 MAXIMUM
Round base and spherical profile
Greater projection
For marked neck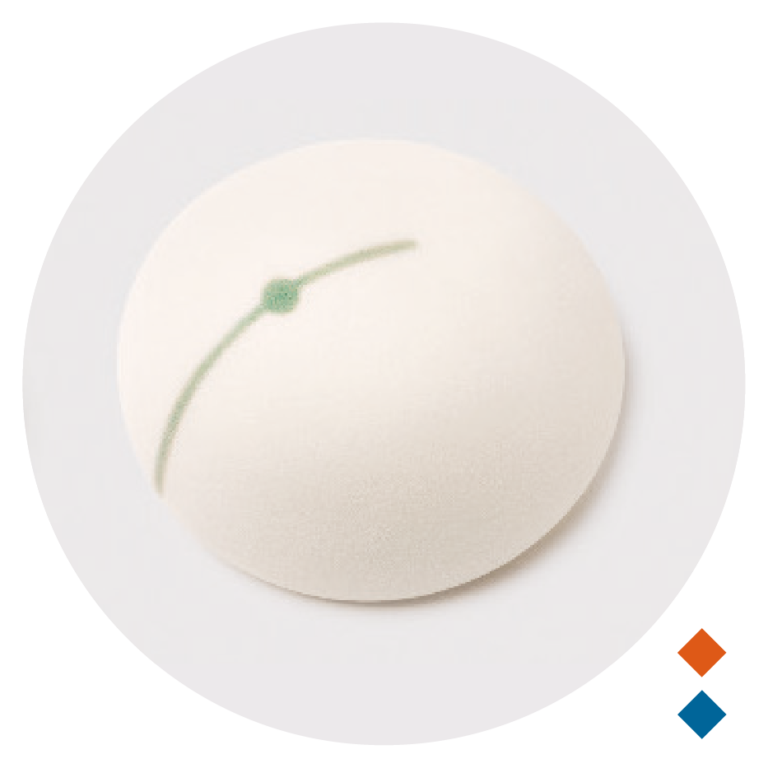 NATURAL
Round base and teardrop profile
Natural breast augmentation and correction
For reconstruction after mastectomy surgery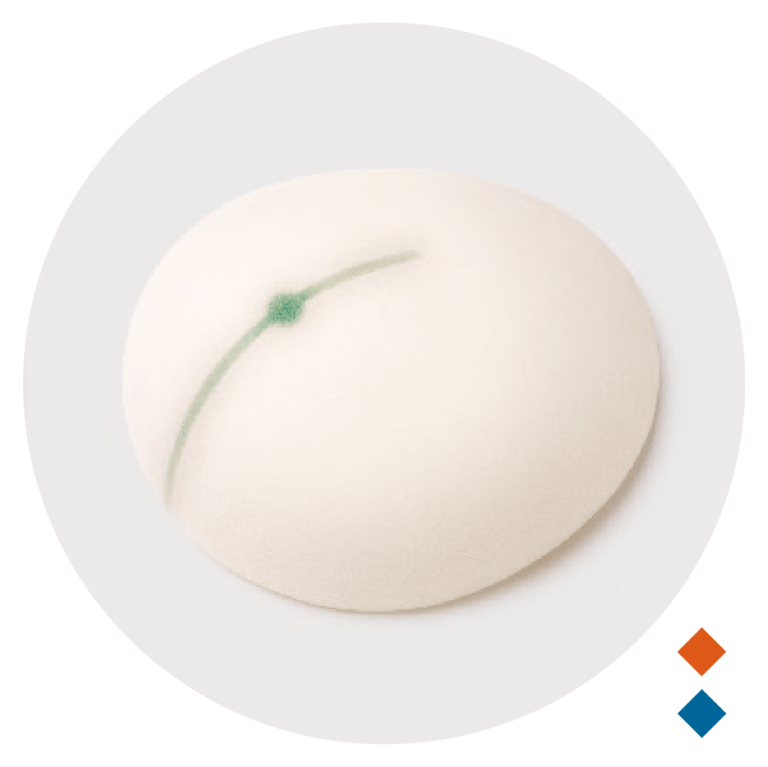 ENHANCE
Oval base and anatomical profile
Top shaft padding
For tall, slim women with long, narrow breasts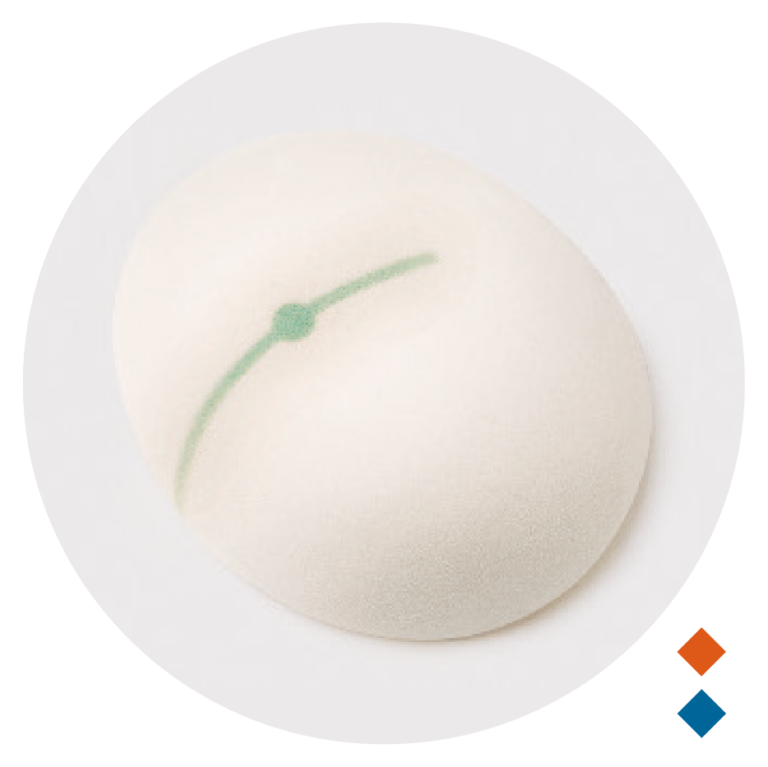 NUANCE
Oval base and anatomical profile
Bottom pole padding
For women with short and wide breasts
Projection
BioDesign implants offer the best projection on the market and a perfect volume
distribution x base:
4 Projections (LO, MD, HI, XH) per base.
Greater projection (size C) and longer arch length (size D) than competitors implants with approximate bases.

In order for competing brands to have the same projection, they must increase the size of the base and the volume of the implants.
Better volume distribution to avoid mechanical complications of an excessively heavy implant in the long term.
REFERENCES:
VÁSQUEZ, G; PELLÓN, A. Polyurethane-coated silicone gel breast implants used for 18 years. Aesthetic plastic surgery, v. 31, n. 4, p. 330-336, 2007.2. GEORGEU et al, Conical Polyurethane Implants: An Uplifting Augmentation, Aesthetic Surgery Journal v.33, n.8, p.1116–1128, 2013.
STEVENS, W. G. et al. Nine-year core study data for sientra's fda-approved round and shaped implants with high-strength cohesive silicone gel. Aesthetic surgery journal, v. 36, n. 4, p. 404-416, 2016. Apa
SPEAR, S. L. et al. Natrelle round silicone breast implants: core study results at 10 years. Plastic and reconstructive surgery, v. 133, n. 6, p. 1354-1361, 2014.
Clinicaltrials.gov/ct2/show/NCT00905645?term=NCT00905645&rank=1
Clinicaltrials.gov/ct2/show/NCT00689871?term=NCT00689871&rank=1
KINNEY B.M. et al, Silicone gel breast implants: science and testing, Plastic And Reconstructive Surgery Journal, v.134, 2014.