Silimed tissue expanders are made from a silicone elastomer membrane. Its indications are many, from breast reconstruction after mastectomy to correction of burn sequelae, baldness surgery, facial tumors and revision of scars in general. They are available with 3 valves, with round closure for adults and children and luer lock. The expansion of breast tissue, performed after mastectomy, offers significant advantages:
It does not affect or alter the color, texture, vascularity, or innervation of the tissue that has expanded;
Allows better planning and supervision of the restoration;
Ensures a more natural, safe and comfortable result for women.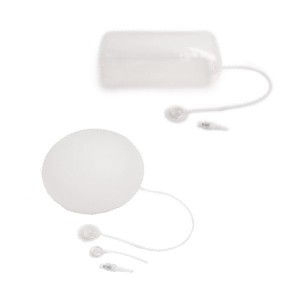 Types of remote valves

ROUND VALVE
It has an internal stainless steel disc to prevent sweat from the needle and facilitate X-ray location. Base diameter: 34mm (adult); 22mm (child) Height: 11mm (adult); 8mm (child)

LUER LOCK
Threaded valve for direct connection to the syringe without needle. It has a sealing system that prevents the liquid from automatically coming out when the syringe is disconnected.