Surface
For the Standard line of breast implants, Silimed offers two surface options: True Texture and Smooth.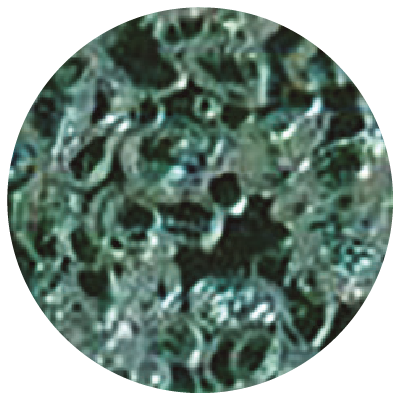 TRUE TEXTURE
Own texturing method with formation of open pores in the shell, without using negative printing, sugar or sodium chloride.
Low risk rate of capsular contracture of 8,7% in 9 years.³ Other manufacturers report rates of up to 17% over 10 years in primary breast augmentation surgery.⁴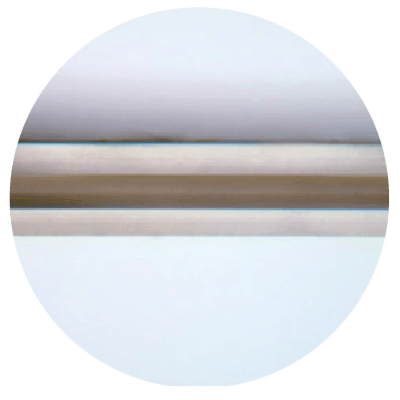 SMOOTH
Smooth-surface breast implants, on the other hand, consist of mechanically resistant silicone elastomer shell, with a low-bleed treatment, which contributes to less gel transudation.
Filling Gel
Standard line implants have the HSC gel::
High performance Cohesive Gel;
Degree of penetration: softer;
(The lower the degree measured, the greater the consistency of the gel)
Higher index of integration of the gel with the shell;⁵
Higher gel fracture resistance index.⁵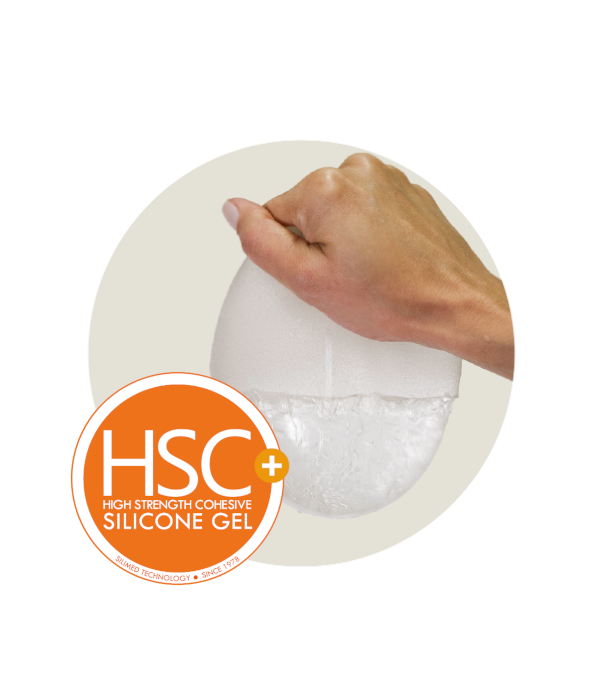 Form
The implants in this line are exclusively Maxi­mum format with a round base, spherical pro­file and medium pole. lndicated for patients who wish to correct, enlarge, and have marked and fully filled breasts.
MAXIMUM
Round base & spherical profile
Higher projection
For marked breasts
Projection
Maximum breast implants of the Standard line on the True Texture and Smooth surfaces have extra high and high projections.
REFERENCES:
Stevens WG, Calobrace MB, Harrington J, Alizadeh K, Zeidler KR, d'Incelli RC. Nine-Year Core Study Data for Sientra's FDA-Approved Round and Shaped Implants with High-Strength Cohesive Silicone Gel. Aesthet Surg J. 2016 Apr;36(4):404-16.

Spear SL, Murphy DK; Allergan Silicone Breast Implant U.S. Core Clinical Study Group. Natrelle round silicone breast implants: Core Study results at 10 years. Plast Reconstr Surg. 2014 Jun;133(6):1354-1361.

Kinney BM, Jeffers LLC, Ratliff GE, Carlisle DA. Silicone gel breast implants: science and testing. Plast Reconstr Surg. 2014 Jul;134(1 Suppl):47S-56S.
Product information available in the FLH 108 R03 - Product catalogue